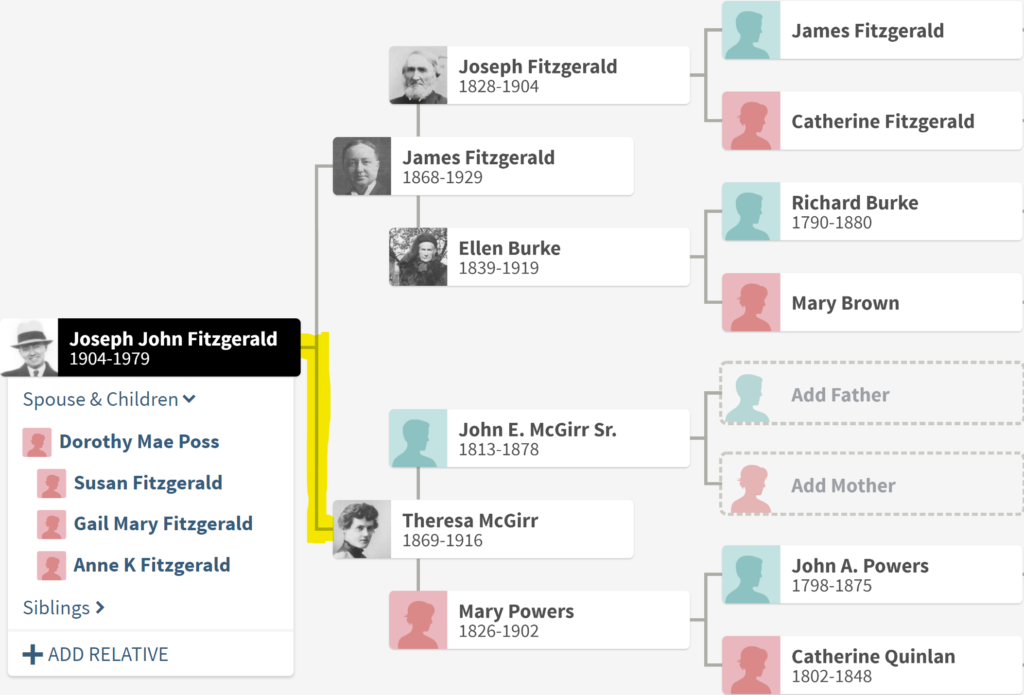 Theresa McGirr was born on 16 February 1869 to John McGirr and Mary Powers, both Irish refugees from the Great Hunger.
Theresa was probably born in Afton Township, Illinois, about eight miles due south of De Kalb.
Theresa was the second youngest of twelve siblings, only six of whom lived to adulthood. She was born when her mother was 42 and father 56.
She was raised on the family's farm in Afton Township less than ten miles south of DeKalb. That distance may seem minor today, but in a world where transportation was by foot or horse, a one-way trip to DeKalb would take two to three hours.
If you're looking for that farm on it map, it's in the block of land bounded by Crego, Perry, Howison and McGirr Roads. The original McGirr farm is now part of what today is the Afton Forest Preserve.
The street names close to McGirr Road suggest an interesting story about how people met their spouses in the late 1800s: just north of McGirr Road is Minnegan Road, a surname carried by Theresa's sister-in-law, Mary Ellen as well as the husband of her cousin Sarah Powers. Another cousin, Anna Powers, married a Patrick Duffy, a surname which happens to match the name of a road just south of McGirr Road.
Theresa's father died at age sixty-five on 12 Aug 1878. She was only nine.
John's estate appears to have left his widow and children in fairly decent shape financially: in addition to the farm in Afton Township, he also owned over two hundred acres of land in neighboring Milan Township. He was also sufficiently solvent to leave $1,000 in cash to each of his three daughters. The total bequest of $3,000 works out to roughly $75,000 today.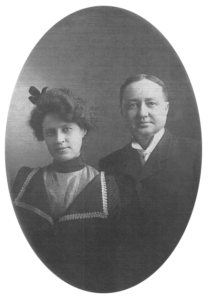 In 1880, the family was still living together, and Theresa's three older brothers, aged 18, 22 and 25, were working the farm. By 1900, Theresa's four eldest siblings were all married with new families of their own. Sometime early, Theresa's mother had moved to a rented house in Dekalb at 816 Pleasant Street with 31-year-old Theresa and 28-year-old Ella. The house was big enough (and perhaps the rent high enough) that the three women had two lodgers.
At some point, Theresa met James Fitzgerald, who ran a general store in Maple Park eight miles east. Perhaps they met through church, or via her brother John, a DeKalb grain merchant who may have known James professionally.
In June of 1901, when she was thirty-two, Theresa married James Fitzgerald at St. Mary's Church in DeKalb. A clipping from the Dekalb Daily Chronicle noted that "The bride is a daughter of the well-known McGirr family, one of the oldest and most influential in the township, a sister of John, Dennis, and P.A. McGirr, all prominent in business lines. She is attractive personally, well-educated and enjoys the highest regard of those who know her best."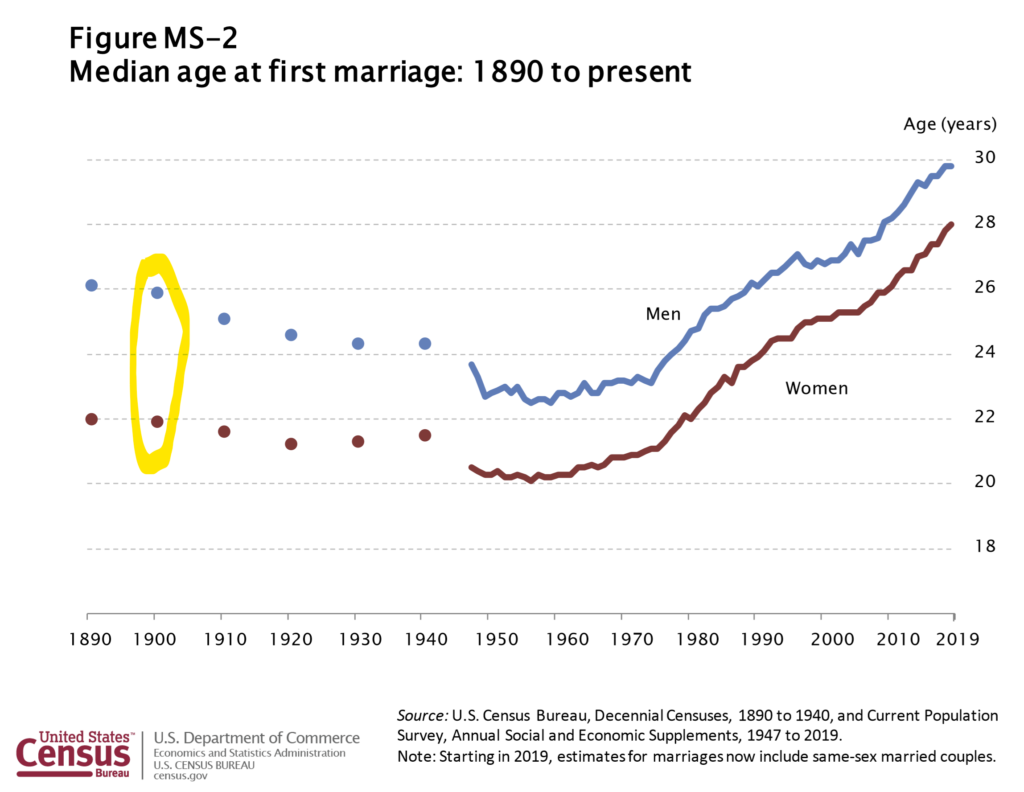 Today, a couple marrying at 32 is mundane, and that's four years younger than when both I and my father married. But in 1900, this was a surprisingly late age: the median first marriage age for women in the United States was 22; while for men it was 26.
The couple had two children together: Nellie, born in 1902, and Joseph, in 1904. For an Irish Catholic family in a time before readily available contraception, this was a tiny family.
Joseph wrote decades later that "Our mother was never in good health and eventually died in the summer of 1916. It had been a very hot summer, and Mother was in bed most of the month of July."
Theresa's early symptoms would have started with heartburn and a dull pain below her sternum, later compounded by some combination of nausea, vomiting, insomnia and low energy.
On 14 July 1916, at the age of 47, Theresa died of a gastric ulcer, leaving her husband James with two children to raise, one eleven and the other fourteen. She was buried at St. Mary's church in Maple Park.